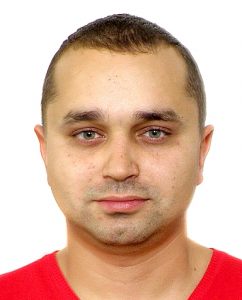 MYKOLA STELNYK
WEBSITE DEVELOPER
Chicago, IL, Tel 773-999-6284, e-mail
OBJECTIVE
Web Developer with 8 year of experience. Excellent communicator. Known for ability to multi-task and juggle multiple projects at once. Fluent in Ukrainian and Russian, English – Intermediate. I am authorized to work in the U.S. and don't need visa sponsorship.
SKILLS & ABILITIES
Working knowledge
PHP, MySQL, HTML 5,
CSS 3 (Working knowledge of responsive design),
Bootstrap 3, 4
LESS/SASS CSS preprocessors
JavaScript/JQuery/JQuery UI,
Search Engine Optimization;
Strong background with WordPress, including custom theme development and using add-ons like Advanced Custom Fields, plugins, widgets, WordPress filters, WordPress hooks and etc.
Also familiar with CMS Prestashop, Drupal, OpenCart;
Microsoft Windows, Linux Ubuntu, Android (Advanced);
Paint.Net, PhotoShop, Atom, Sublime, Notepad, Aptana,FileZilla, Totall Commander, Microsoft Outlook, Microsoft Office
EXPERIENCE
Freelance web designer/developer
01.2017- PRESENT
freelance web designer/developer with accountability for marketing and selling services. Managing all client relationships, controlling budgets and designing/developing websites and web-based applications for corporate clients.
AstwellSoft, Lviv, Ukraine
01.2015 – 01.2016
responsible for working on a range of projects, designing appealing websites,
developing and maintaining the front end functionality of websites and back-end developing some sites.
Webbook, Lviv, Ukraine
12.2013 – 02.2015
developing and maintaining the front end functionality of websites .
EDUCATION
06.2014 – 08.2014 – Software Testing on Practice at QUALITY ASSURANCE GROUP, gained skills basic knowledge of Quality Assurance.
02.2012 – 06.2012 – studied the course of the program SoftServe IT Academy, graduated with honors.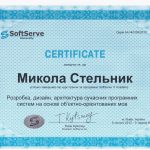 09.1996 – 06.2001- the Kiev National university of technologies and design ;
a speciality: the engineer – the economist
1993 – 1997 – Noviy Rozdil polytechnical school;
a speciality: installation and operation of the electrician equipment at enterprises.
EXAMPLE OF MY WORK
targum.com.ua – tires store, gloozd.com.ua – advertising store , gvozdev.com.ua – locksmith , vashmagazin.com.ua – advertising board, locksmaster.lviv.ua – locksmith, inter-chaine.com – community , barcelonaled.com – light store, napoletana.com.ua – pizza franchaise, consit.nl – electronics store, satimex.com.ua – seeds store
REFERENCES ARE AVAILABLE https://www.linkedin.com/